The 2013 edition of the Artcontext calendar comes straight from the horse's mouth!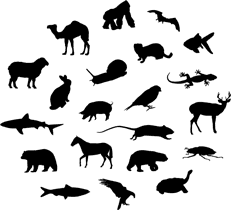 Featuring hundreds of idioms and illustrations from the net.art project Crow_Sourcing, it's just $8.99 plus postage. Made with the help of online contributors, this calendar by artist Andy Deck is the latest in a series spanning over 30 years. It's colorful, collectable, and recyclable. Order today. Or tomorrow.

Don't have any extra "clams"? Don't worry. Soon you'll be able to download the PDF copy of the calendar and print your own. Plus, if you know a hawk from a handsaw, or have the sense that God gave geese, then make a bee-line for the Crow_Sourcing website and help separate the sheep from the goats until you're dog tired. Eager beaver, take the bull by the horns. Talk turkey and get on your high horse. Clear up the hogwash suggested by the birdbrains.

Interior sheets are premium 30% recycled post-consumer fiber. Acid-free, chlorine-free cover stock, 10% post-consumer fiber. Forest Stewardship Council certified sources. Made in the USA.


With a dizzying array of sayings, stereotypes, and expressions, this calendar not only helps you keep time to 2013, it prompts you to think about the richness of everyday language. Many animals are now known as much by idioms as by direct experience. For getting to know such creatures, this calendar can't be beat. It's like a zoo, camping trip, and safari that you can hang on your wall.

Are you wise as an owl or are you a birdbrain? How does the crow fly? As crooked as a dog's hind leg? Crow_Sourcing engages collective memory and insight to demystify and reanimate a dizzying array of sayings, idioms, and expressions like these. It's not snake oil — no, it's the cat's meow.


There are two ways to get the calendar. You can buy it directly via PayPal. Of course, Crow_Sourcing is now crowdsourcing to raise money to produce a book. So you can also contribute to the fundraising campaign and receive the calendar as a premium. There's also a video about the project.

This limited edition calendar comes signed by the artist, saddle stitched (stapled) using premium 11x17" partially recycled paper. It even has a hole.
---